FoxGarden
Regular price
$21.99 USD
Sale price
$17.59 USD
Unit price
per
Sale
Sold out
This plant grow light with the metal base is ideal for indoor plants, especially desk plants. The small plant light features a clean and contemporary design that complements interior decor. Equipped with the multifunction switch, it will elevate your indoor gardening journey and create a great environment for your plants to thrive!
Design

The compact and sleek design of our small plant light allows it to blend effortlessly into any environment. It doesn't occupy valuable floor space, making it an ideal solution for those who appreciate simplicity and functionality. Equipped with the multifunction switch, this grow light for indoor plants will elevate your indoor gardening journey and create a great environment for your plants to thrive!
Full Spectrum

Our plant light covers the full spectrum range required for plant growth. This full-spectrum lighting technology promotes photosynthesis, germination of seedlings, growth, and flowering, ensuring the health and vitality of your plants. 58 long life span beads utilize energy-efficient LED technology offering higher energy efficiency, which not only promotes environmental sustainability but also helps you save on energy costs.
Multi-function Switch

This plant grow light is equipped with a built-in timer, so you can effortlessly schedule your plant's lighting cycle. Choose from three preset options of 4/ 8/ 12 hours to suit your plant's specific needs. Dimming function with four adjustable levels (25%, 50%, 75%, and 100%) for customized lighting intensity. Effortlessly create the ideal lighting environment for your plant's growth and development.
Useful Construction

Just insert the small grow light into the pot and it's ready to use, greatly saving space and reducing the limitations of the use scene, whether it is on the desktop, window sill, or shelf. The metal telescopic rod of the plant lamp provides an adjustable height range of 8.5 inches to 24.8 inches, which allows you to easily accommodate plants of varying sizes and growth stages. 180-degree lamp panel rotation allows precise lighting direction and uniform coverage.
Thoughtful After-sales Service

Our brand places great importance on customer shopping experience. If you have any problem with the indoor plant light, feel free to reach out to us anytime. We will certainly do our best to resolve any issues you encounter with our products.
View full details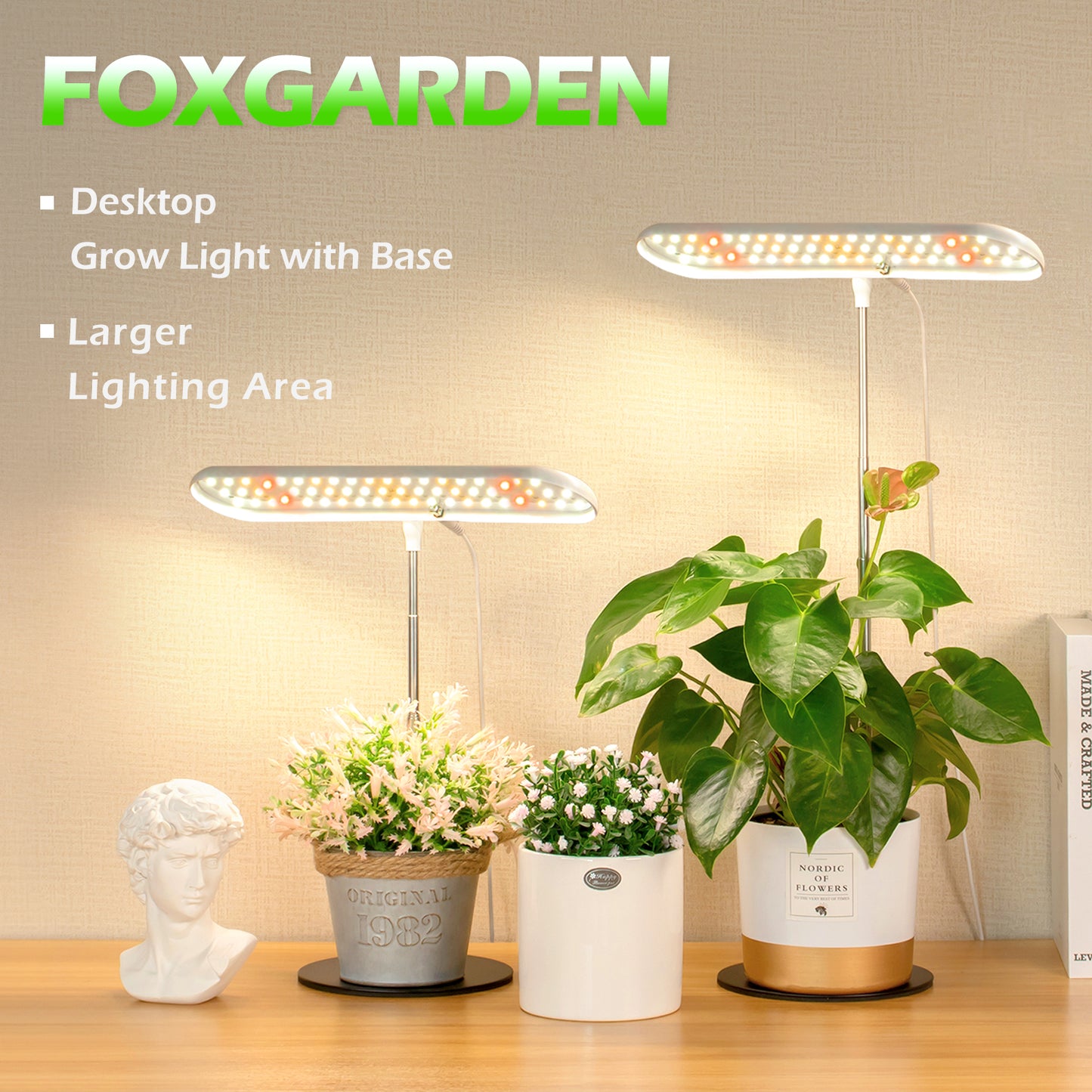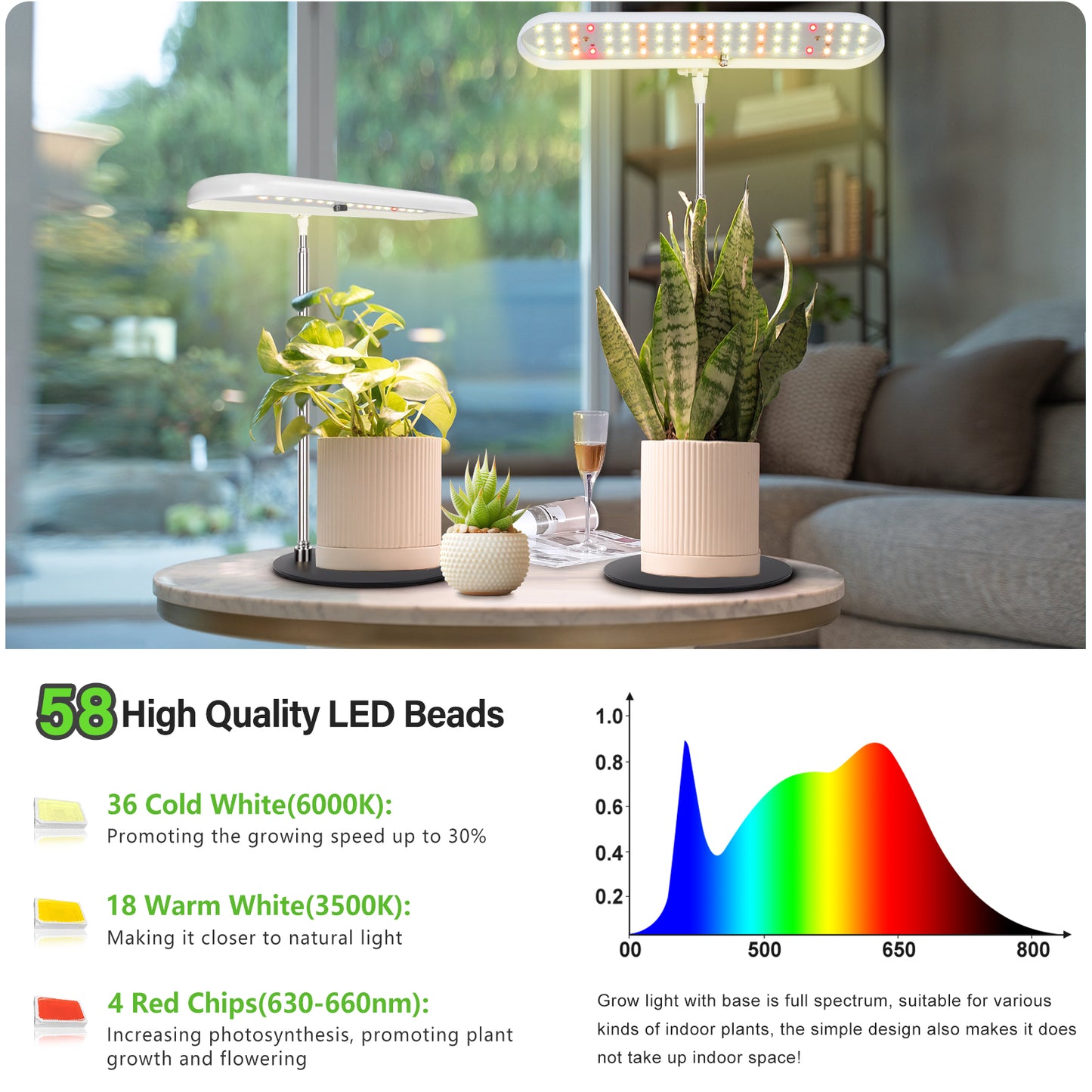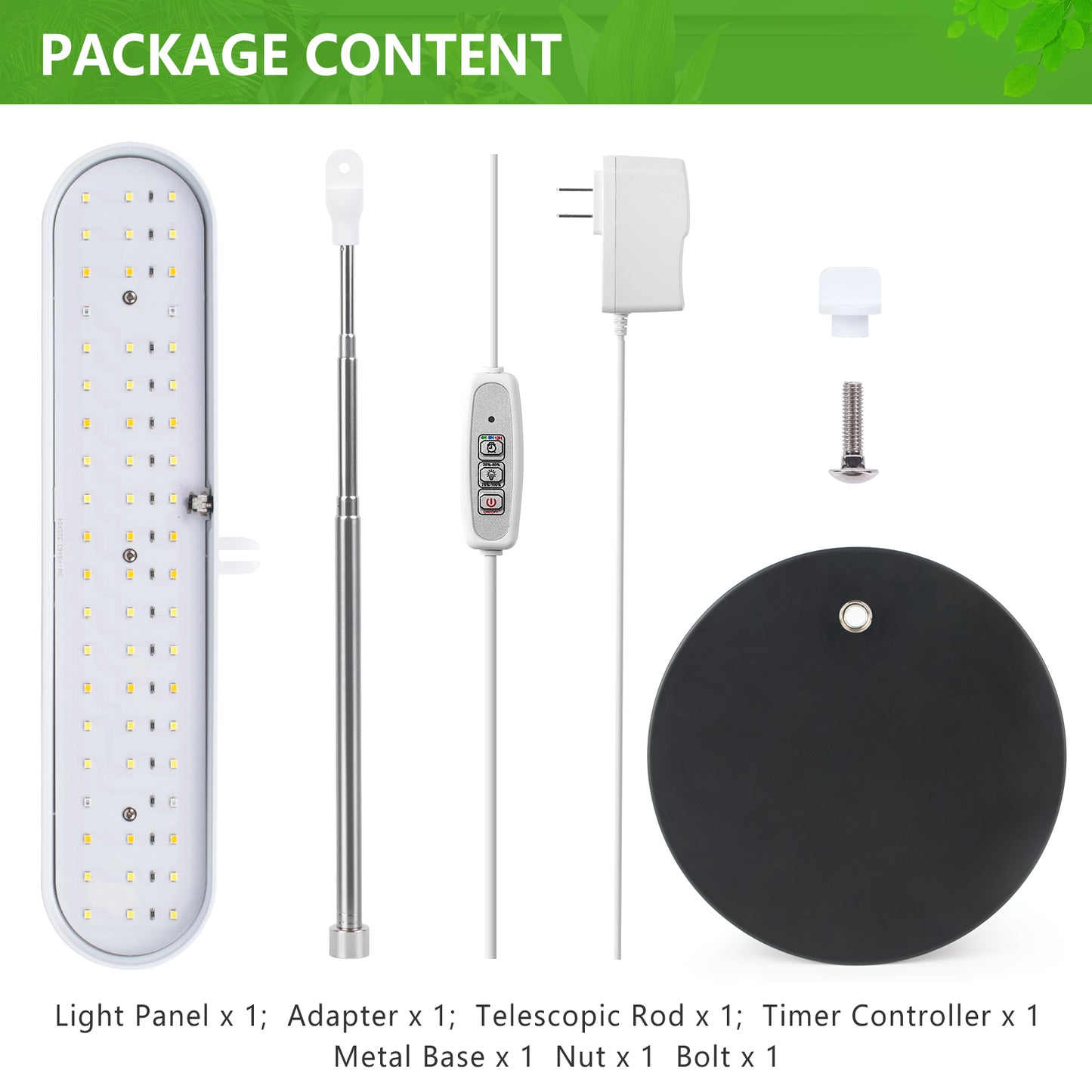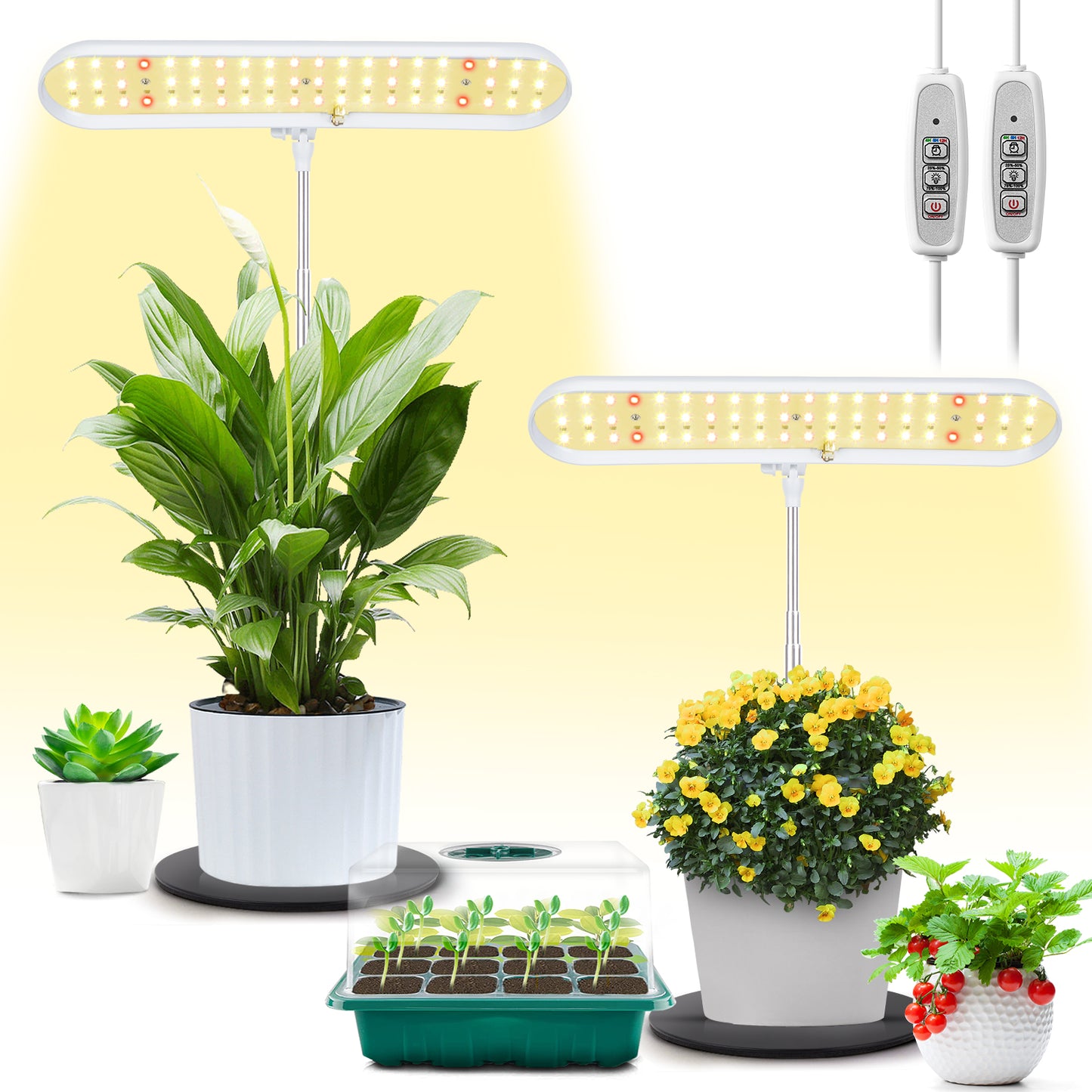 Product Features
Professional Growing Light

This grow light can provide full-spectrum illumination, just like sunlight, to facilitate photosynthesis and aid in the optimal growth of plants.

With 58 efficient LED beads, it not only saves energy but also boasts a longer lifespan.

Timer Function

Our up-graded plant light features a built-in automatic cycle timer, allowing you to choose 4H/ 8H/ 12H of lighting duration. Once set, the plant light will automatically turn off after the designated time and illuminate again the next day.

The timer function enables you to have better control over the lighting duration, making your cultivation no need for worry.

Brightness Adjustable

The product is equipped with a four-level dimming feature (25%-50%-75%-100%), catering to the specific light requirements of different plants during various stages of growth. It serves as an excellent companion for your indoor cultivation needs.

Unique Design

This plant light adopts a state-of-the-art lamp casing design that not only exudes simplicity and elegance but also serves multiple purposes. It effectively protects the light panel, prolongs the lifespan of the light, and enhances light concentration for optimal performance.

Height Adjustable

This product comes with a metal telescopic rod that allows for height adjustment ranging from 8.5 inches to 24.8 inches, catering to the growth requirements of most indoor plants. As your plants grow, simply adjust the telescopic rod without the need to purchase a taller product. It offers convenience and adaptability to support your plants at every stage of their growth journey.

Thickened Metal Base

This indoor grow lamp features a sturdy metal base, reinforced with a non-slip foam layer underneath, ensuring exceptional stability and preventing accidental tipping. You can rest assured that the product will remain steady and secure, providing a safe environment for your plants to flourish.
Specification:
InputVoltageRange: 110-240V, 50/60HZ
Rated Power: 10W for 1pcs
Spectrum: Full Spectrum
ColorTemperature: 3500K-6500K
Material: Aluminum
Lifetime: 50000Hous