FoxGarden
Regular price
$30.99 USD
Sale price
$24.79 USD
Unit price
per
Sale
Sold out
The grow light strip can be easily fastened to plant racks or frames using zip ties or tapes, maximizing space utilization. It provides a full spectrum of light, ensuring optimal conditions for plants to grow and flourish. Suitable for indoor gardening, hydroponics, greenhouse cultivation, and other plant growing environments.
Design

Our grow light strip adopts a stylish and simple design, and its ultra-thin shape makes it low-key and unobtrusive, enhancing the beauty of your space. Scientific spectrum and high-efficiency lamp beads combined with smart timers can effectively promote plant growth.
Enhanced Plant Growth

Boost your indoor gardening with our grow light strip that features 192 highly efficient LED chips, including 56 cold white, 56 warm white, 56 red, and 24 blue lights. The full spectrum, along with the optimal red and blue spectrum, stimulates plant growth effectively and promotes photosynthesis. Witness faster and healthier plant growth with our grow light strip.
Convenient Control

Our grow light strip comes with an intelligent controller that offers three timing options (4/8/12 hours) and 4 dimming levels. You can easily set the desired lighting duration and brightness to cater to your plants' specific needs. The timer function ensures that your plants receive the right amount of light even when you are away, providing them with uninterrupted care.
Energy-efficient

Our grow light strip is built with energy-saving technology, reducing power consumption and minimizing electricity costs. The LED beads have a long lifespan of up to 50,000 hours, ensuring long-lasting performance and durability. Invest in our grow light strip for long-term plant care and sustainable gardening.
Versatile Indoor Plant Lighting

Our grow light strip is perfect for a wide range of indoor plants, including flowers, herbs, succulents, and more. Whether you have a small plant shelf or a larger indoor garden, our light strip caters to all-sized gardens. Provide your plants with the optimal lighting they need for healthy growth, flowering, and fruiting.
View full details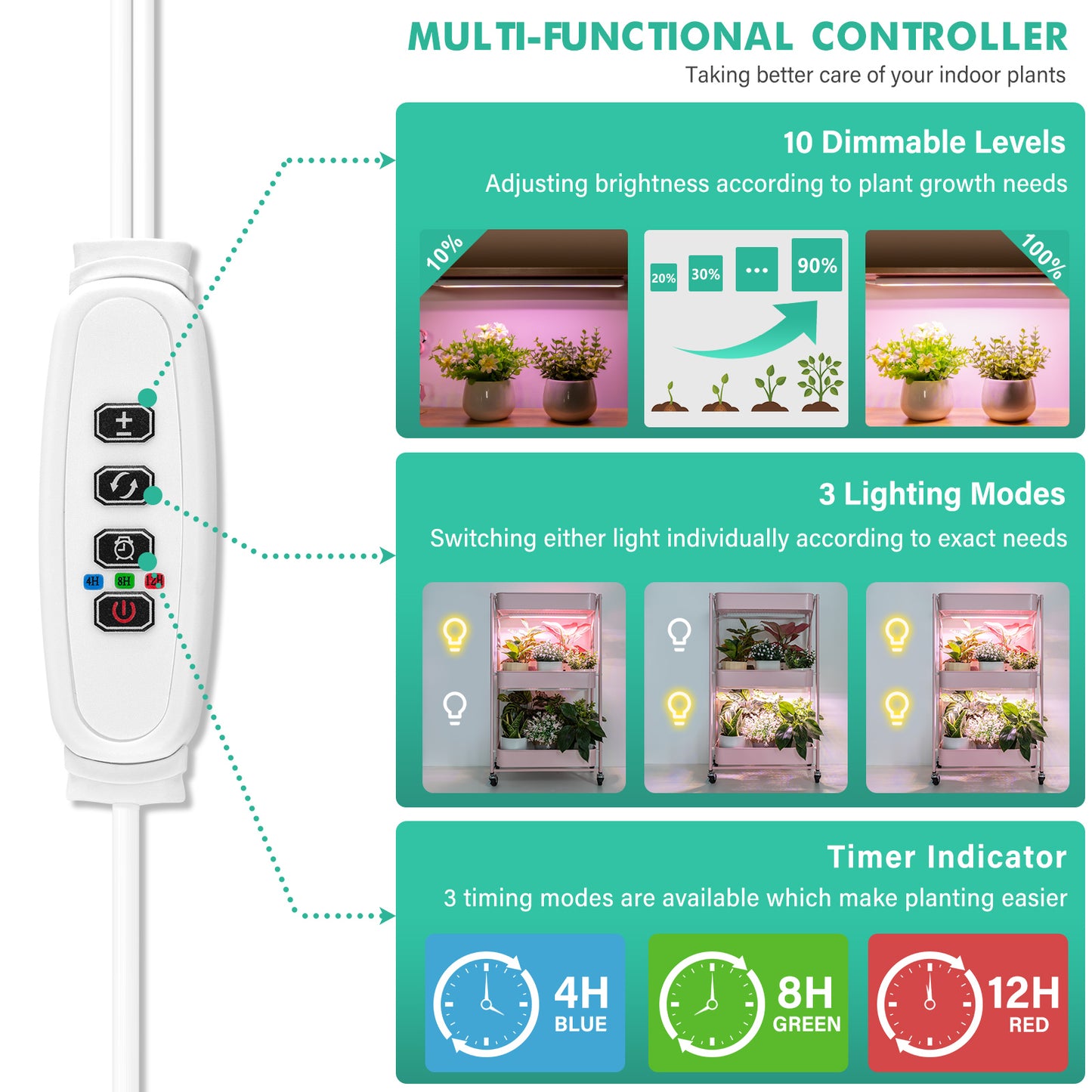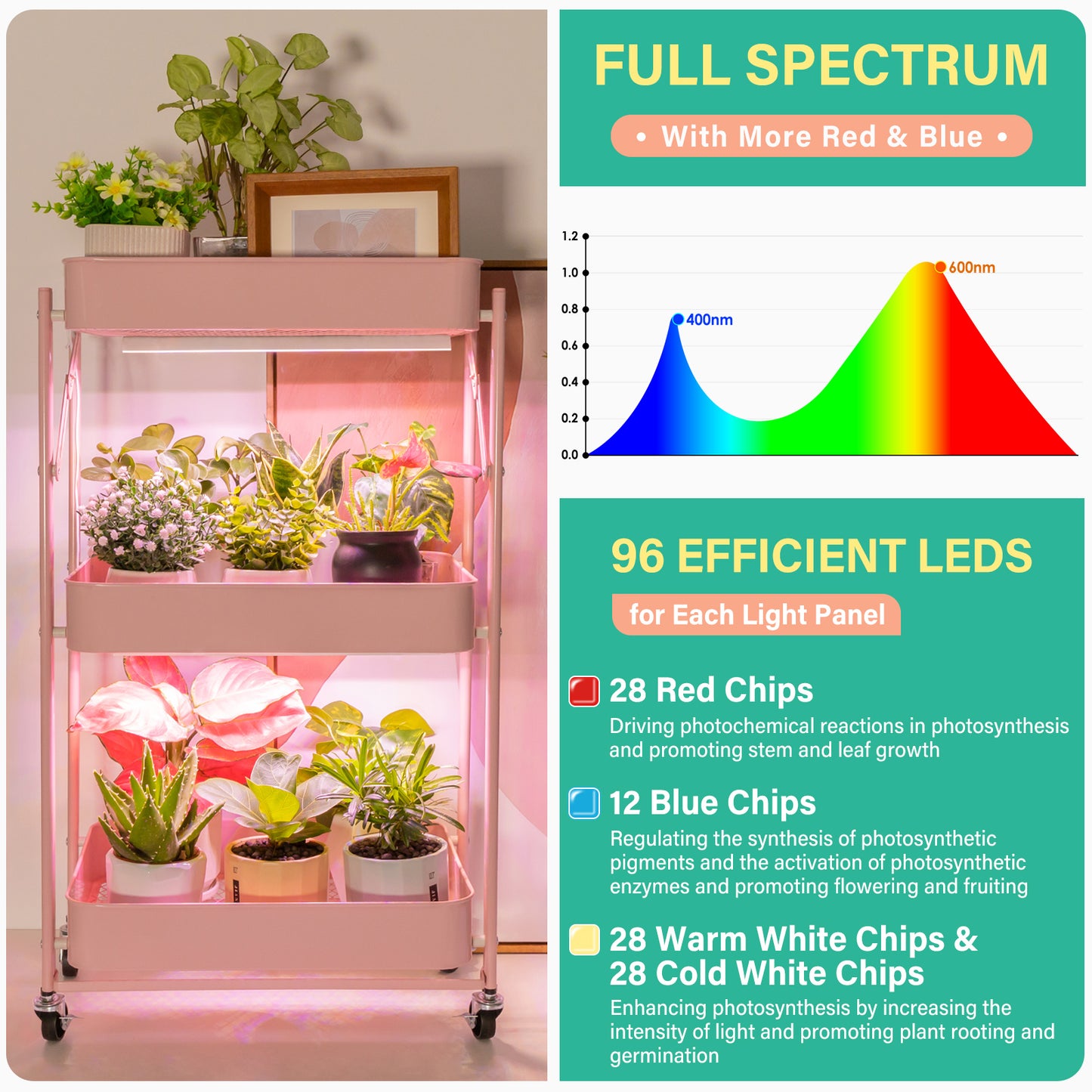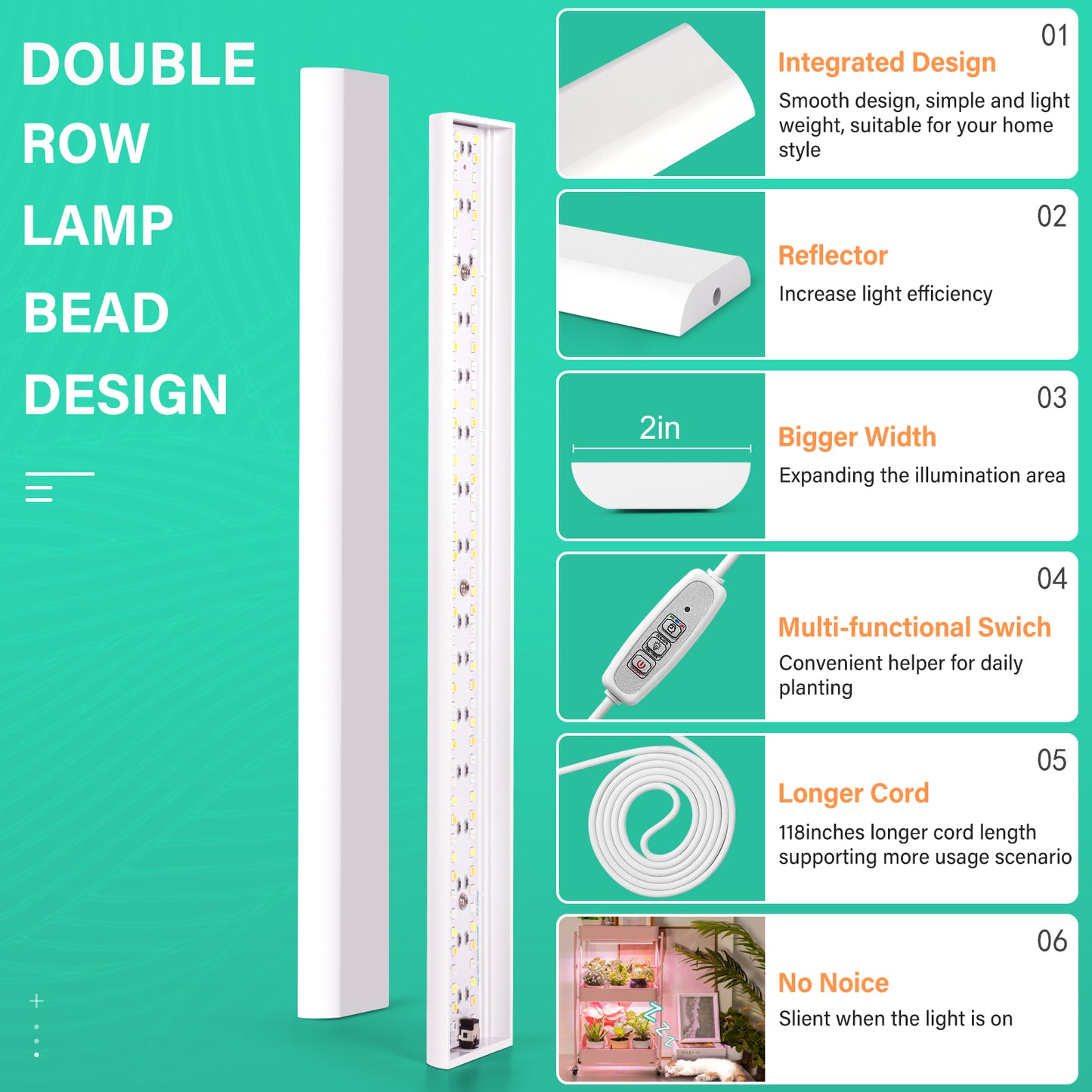 Auto On / Off Timer

This LED plant lamp can be set to 4, 8, 12 hours as the plants need. It will automatically turn on and off at the same time the next day if you do not manually turn off the light or cut off the power supply.

4 Level Brightness

This grow light strip provides 4 brightness levels: 25%, 50%, 75%, 100%, which can be adjusted according to your plant needs to ensure that they get the proper light intensity.

Wide Range of Coverage

This portable and stable plant growth light strip has 192 LEDs, which can achieve a wide range of brightness coverage. Meet the growing needs of your plants at all stages. Combined with the optimal spectrum of red and blue light, your plants will thrive and yield bountiful harvests.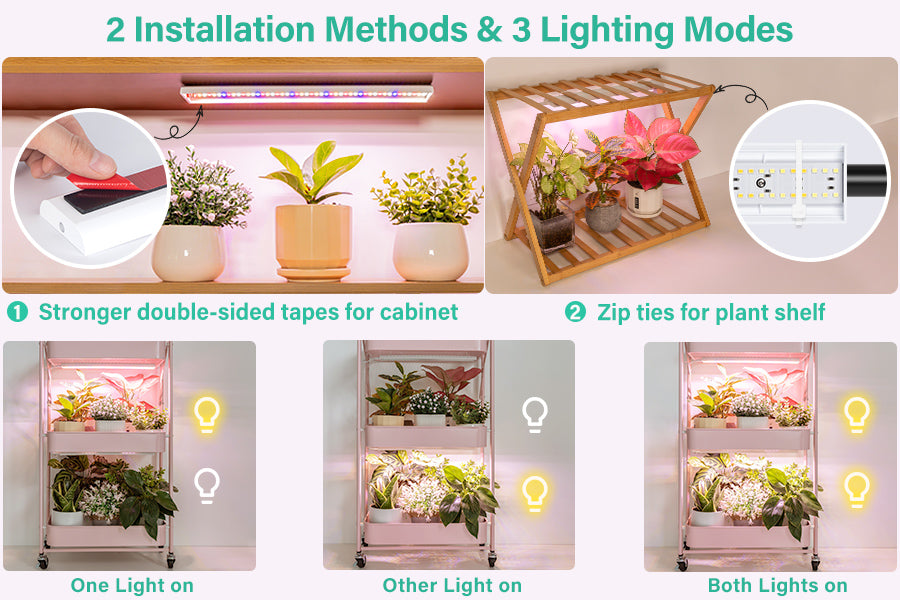 Convenient Controller
Equipped with many new technology diodes (192 LED), our grow light is very bright and efficient. The plant lights have 3 switch modes, you can turn one light on, the other light on, or both on. It also has 10 levels of dimming. Give your plants better care by giving them the proper light intensity they desire!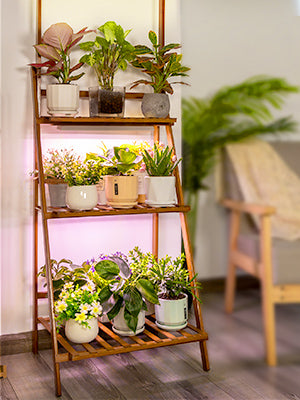 Specification:
Input Voltage Range: 100V to 240V AC
Frequency Range: 50Hz to 60Hz
Wattage: 20W
Life: 30,000 hours
LED Beads: 96
Beam Angle:120
Color Temp: 4200K
Material: Plastic
Size: 13.2 x 5.2 inches