FoxGarden
Regular price
$49.99 USD
Sale price
$39.99 USD
Unit price
per
Sale
Sold out
Our Plant Growth Light is specifically designed for seedlings, making it ideal for all your germination needs. With its specialized spectrum of light, it provides the perfect conditions for your young plants to thrive. This light emits just the right amount of wavelengths that cater to the specific needs of different plant species, ensuring optimal growth and development.
Full Spectrum

This plant light boasts 108 LED beads (66 cold white LEDs, 38 warm white LEDs,and 6 red LEDs) that provide your plants with an optimal lighting environment, featuring the perfect wavelengths and spectra. Whether you are growing seedlings,flowers,or vegetables, your plants will thrive under this light's nurturing glow.
Convenient Control

This grow light has the function of 3 timer settings-4/8/12H, you can effortlessly establish a consistent lighting schedule tailored to your plants' requirements. Our plant light also offers 6 levels of dimming (10%-100%),allowing you to fine-tune the brightness to perfection.Unlock the full potential of your plants with our plant light's 3 timer settings and 6 dimmable levels.Free your hands and time.
Easy to Install

This LED grow light has a height range of 11.02 to 21.65 inches, which can accommodate plants of various sizes, from seedlings to potted plants. It adapts to your plants' requirements, providing them with the perfect lighting at the desired distance. Installation is also a breeze. In just a few minutes, you can install the plant light in the location of your choice and start creating a perfect growing environment for your plants.
Unique Design

This grow light with stand features a reflector, ensuring ample illumination, expanding the coverage and saving energy simultaneously. The lamp is also quite durable with high quality. The light board is made of iron, providing you with reliable lighting support. The stable metal base prevents any tips over. The sponge pad of the base also ensures no scratch to your desktop, adding another layer of protection to your indoor environment.
Perfect for Indoor Plants

This plant grow lamp is full spectrum,great for seeds starting,germination, propagating cuttings,succulents, growing indoor flower and houseplants. It is widely used in family balcony, greenhouse,darkroom,office,indoor garden and so on. Just buy our grow light with confidence, we offer exceptional customer service: 12 months warranty, 90 days return/refund guarantee.Contact us if you have any problem,and we will make it.
View full details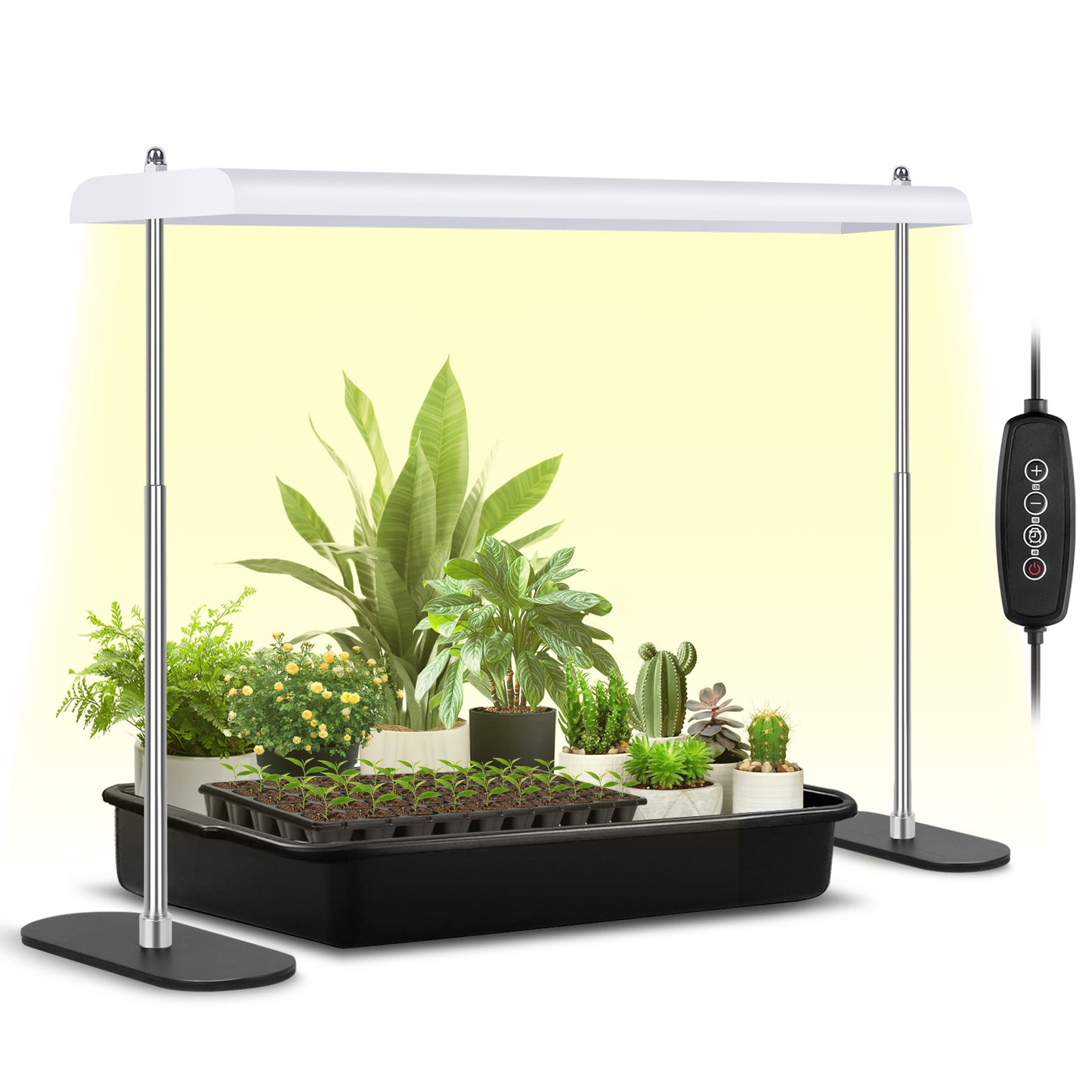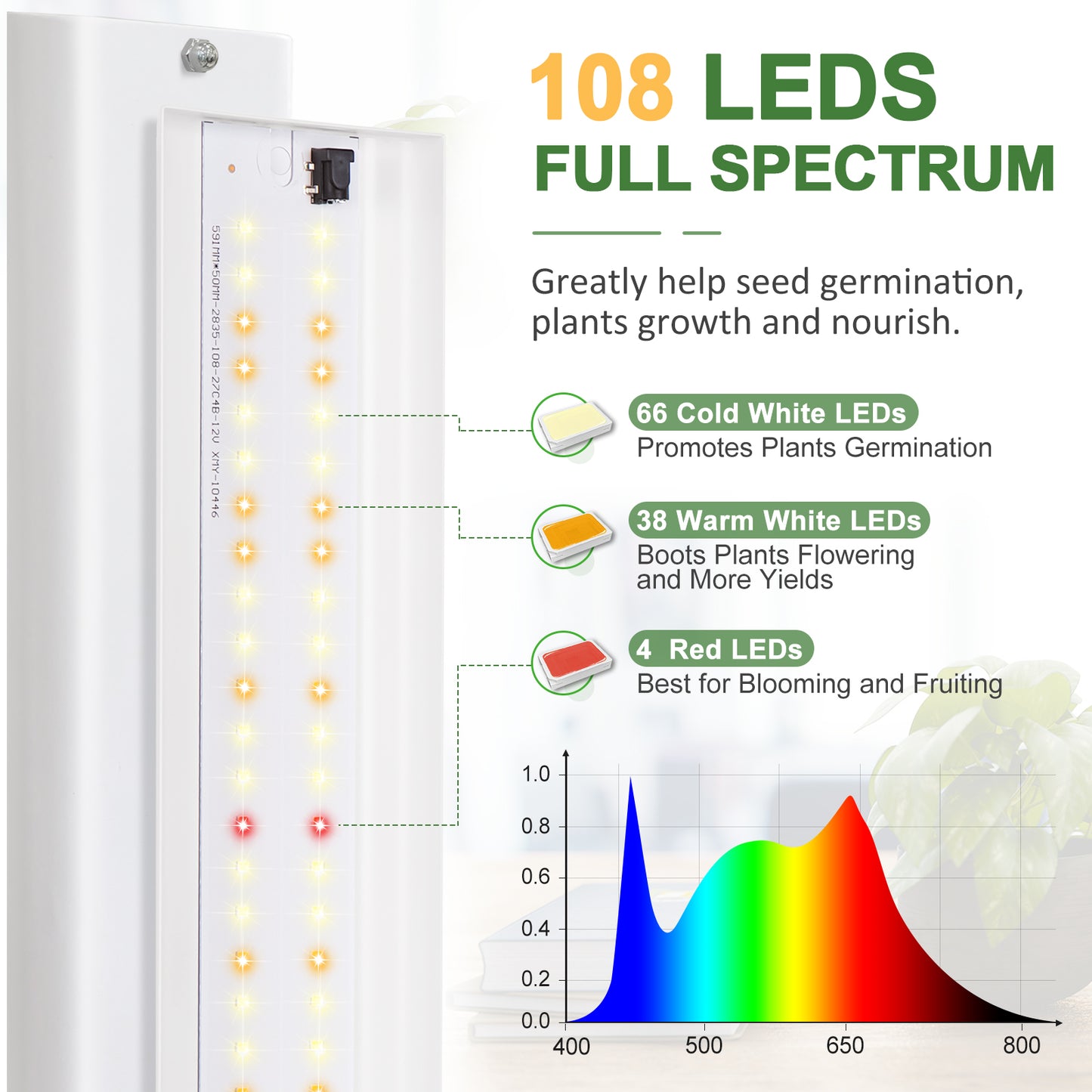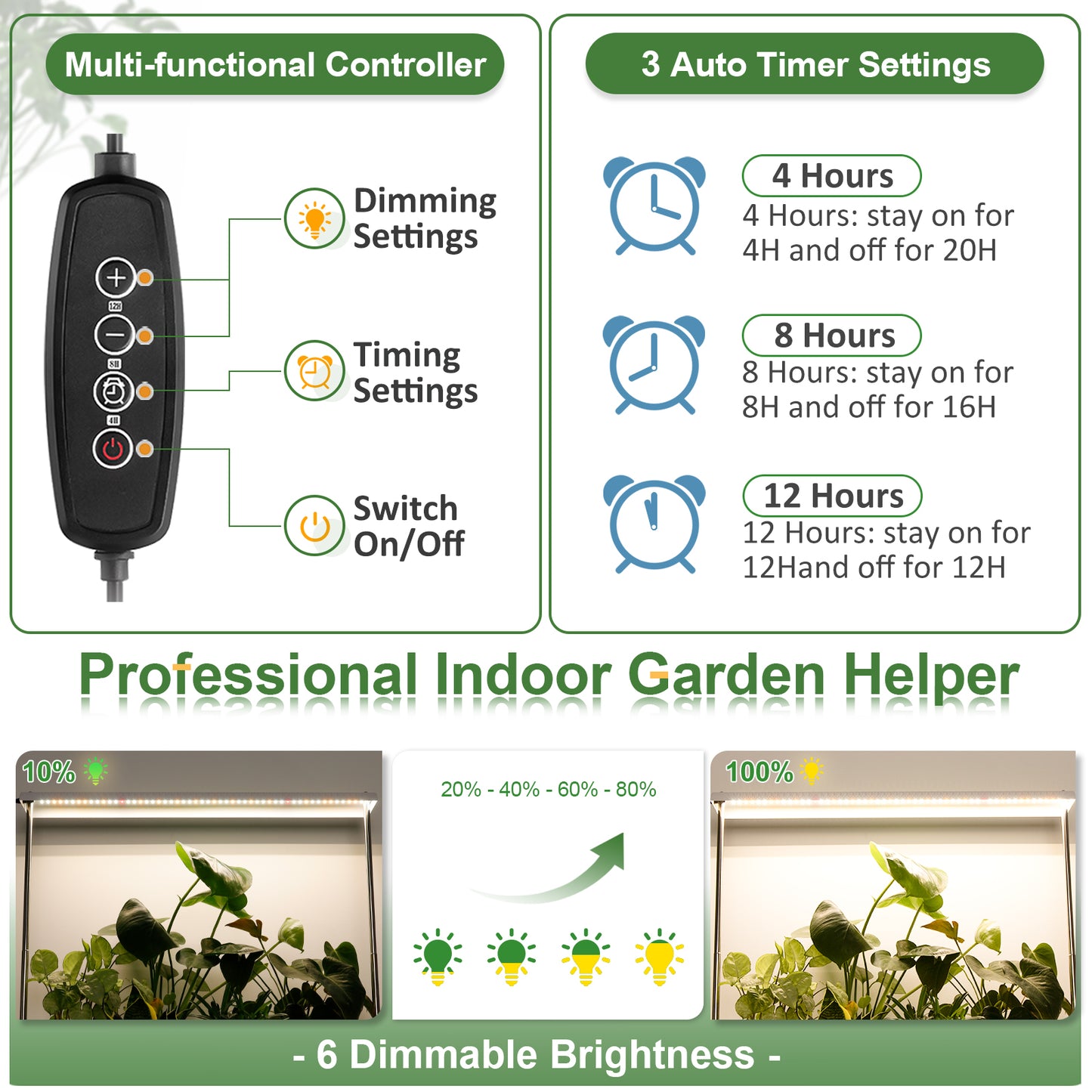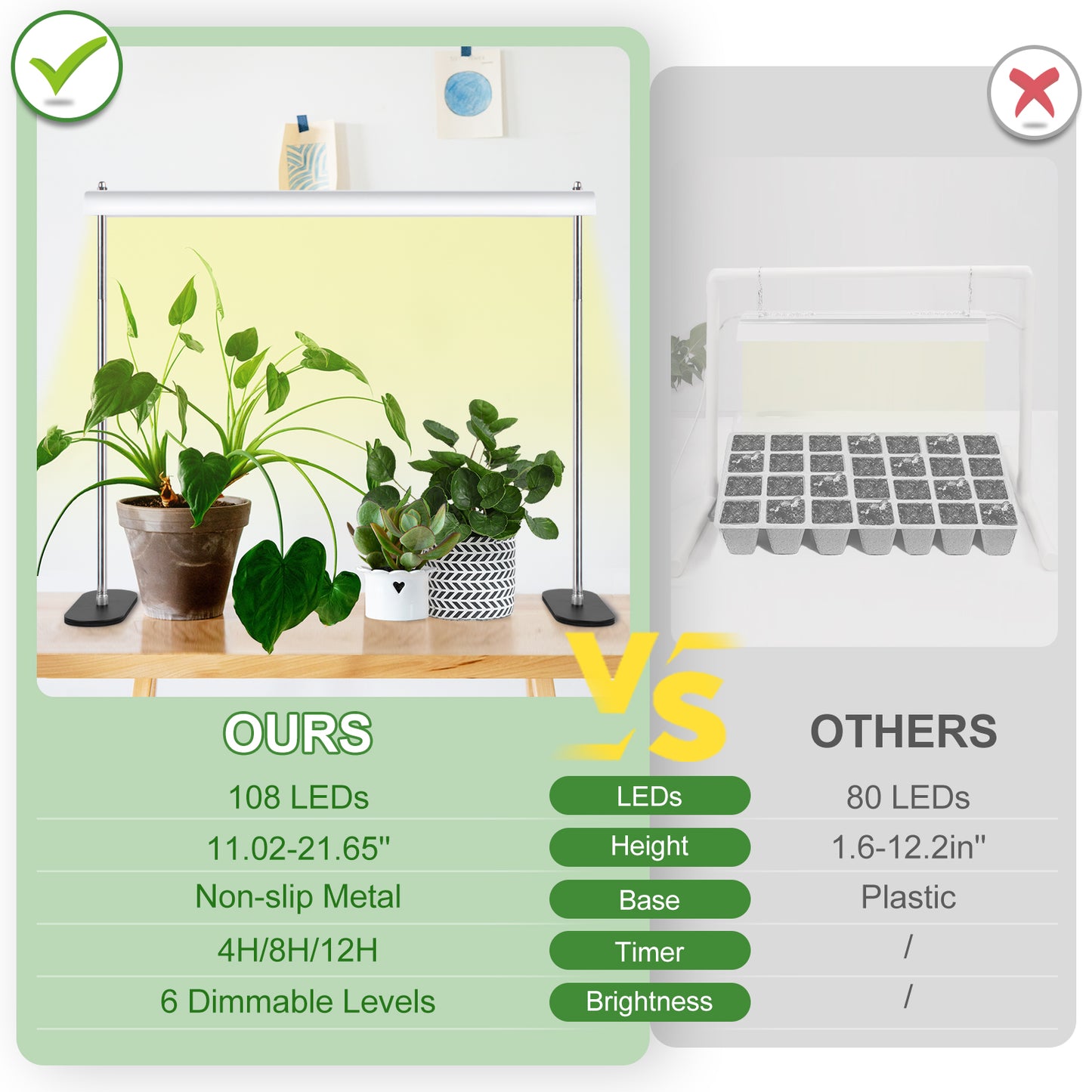 Full Spectrum

This grow light has 108 LED beads for double rows, which not only provide the required light, but also, like sunlight, stimulate the maximum efficiency of plant photosynthesis.

Being full-spectrum, the grow lamp is a perfect choice for seeds starting, succulents, veg, flower, houseplants and so on.

Unique Base

This grow light with stand is designed with a reflector, which significantly increase the light coverage and gather light intensity.

With the sturdy metal base, slip is prevented, ensuring stability at all times. The sponge at the bottom of the base will also 100% protect your tabletop.

Adjustable Stand Height

This plant light enjoys the freedom of adjustable height from 11.02in to 21.65in. Whether you have seedlings or potted plants, our versatile design accommodates them all.

By effortlessly adjusting the height, you can control the distance and intensity of the light, creating the optimal growth environment for your plants.
Specification:
Input Voltage Range: 100V to 240V AC
Wattage: 22W
Lumen: 5500lm
Lifespan: 50,000 hours
LED Beads: 108
Color Temp: 5000K
Material: Iron
Max Height: 21.6in
Weight: 3.68lbs