FoxGarden
Regular price
$29.99 USD
Sale price
$26.99 USD
Unit price
per
Sale
Sold out
The plant light is equipped with a high-power full spectrum that provides plants with the optimal light for photosynthesis and growth, ensuring healthy and vibrant plants. Our rectangular-shaped plant light comes in a variety of options with different numbers of lamp heads to meet your specific needs. Choose the configuration that suits your growing space and maximize your plant's potential.
Unique Design

Solid metal base makes it easier to use for any desktop or countertop, has a simple design, and small footprint to fit in indoor dark corner. It has a sponge pad at the bottom to protect your table from scratches and tips over. You can adjust the light to a desired angle by the telescopic rod and gooseneck.
Full Spectrum

Sunlike grow light with high quality super bright LEDs, full spectrum 390nm-730nm, including white(3500k&6500k)red&blue. This plant light provides the most efficient wavelengths of light to enhance photosynthesis performance. Ideal for all growth stages, rapid plant response from seed to flower.
Energy Efficient

30w power draw replace 150W HPS or HID grow light with only 30W consumption, saving your electric bill. Heat dispersing aluminum backplate design, 50,000 hours long lifetime, good for indoor growing.
Widely Used

Widely apply to indoor plant seedlings/breeding, potted plants, vegetables, succulents, etc. Perfect solution for desktop, dark corner in house, living room, office. ​12 months warranty plus 30 days satisfaction or return guarantee, 100% money back. Contact us first if any issues and we will make it OK.
Easy to Install

Within just one minute! Install the telesopic rod, screw up the gooseneck and the plant light, adjust the height and angle, done!
View full details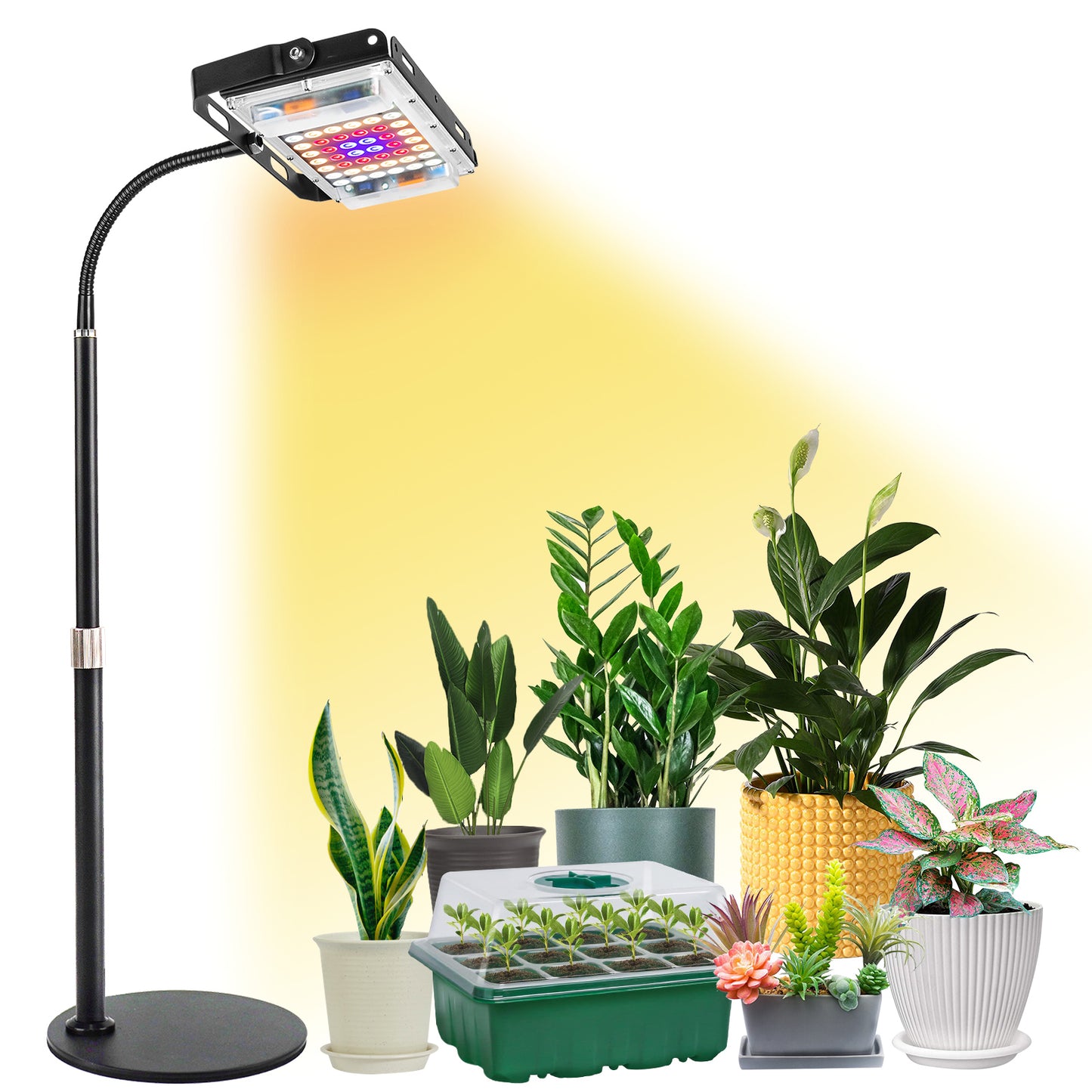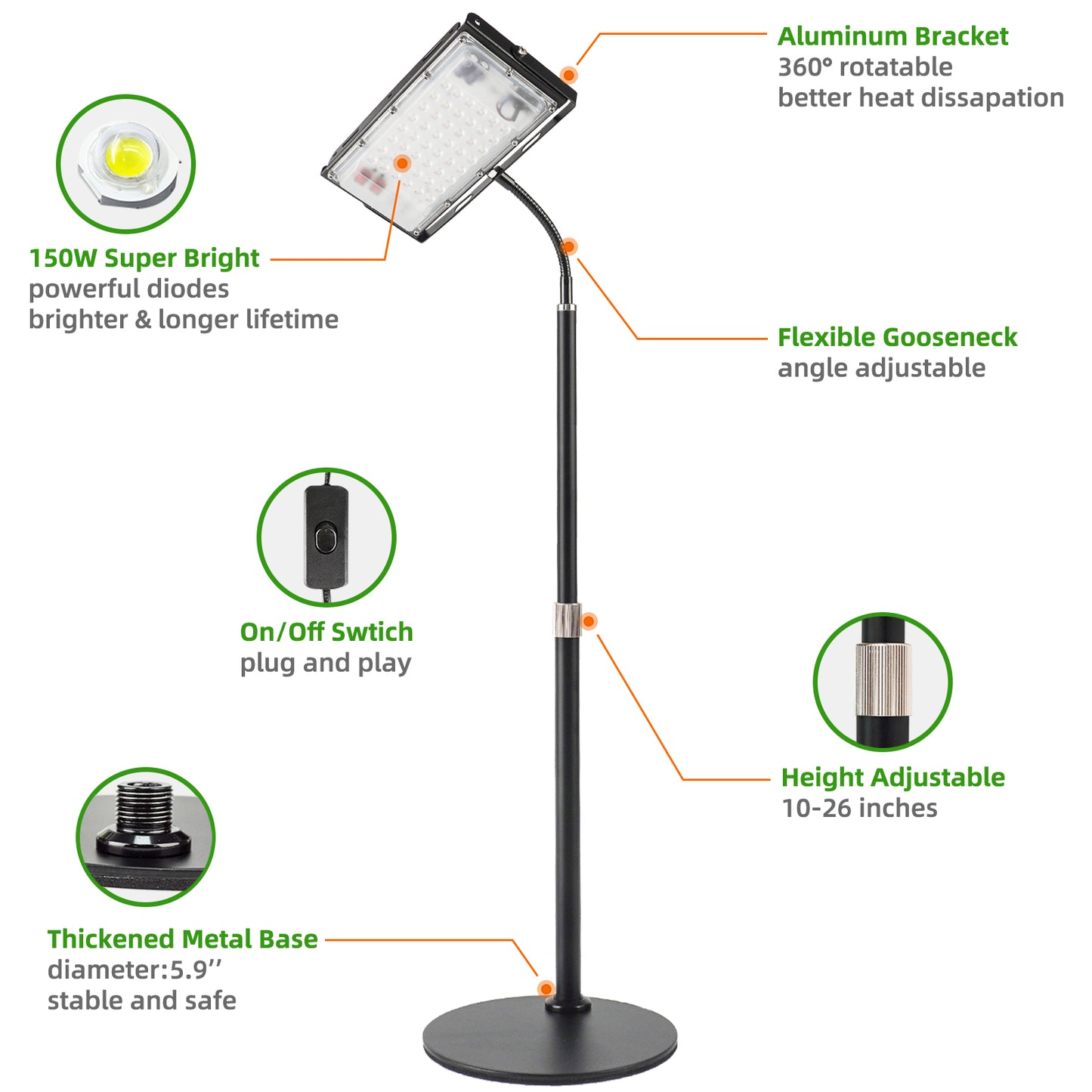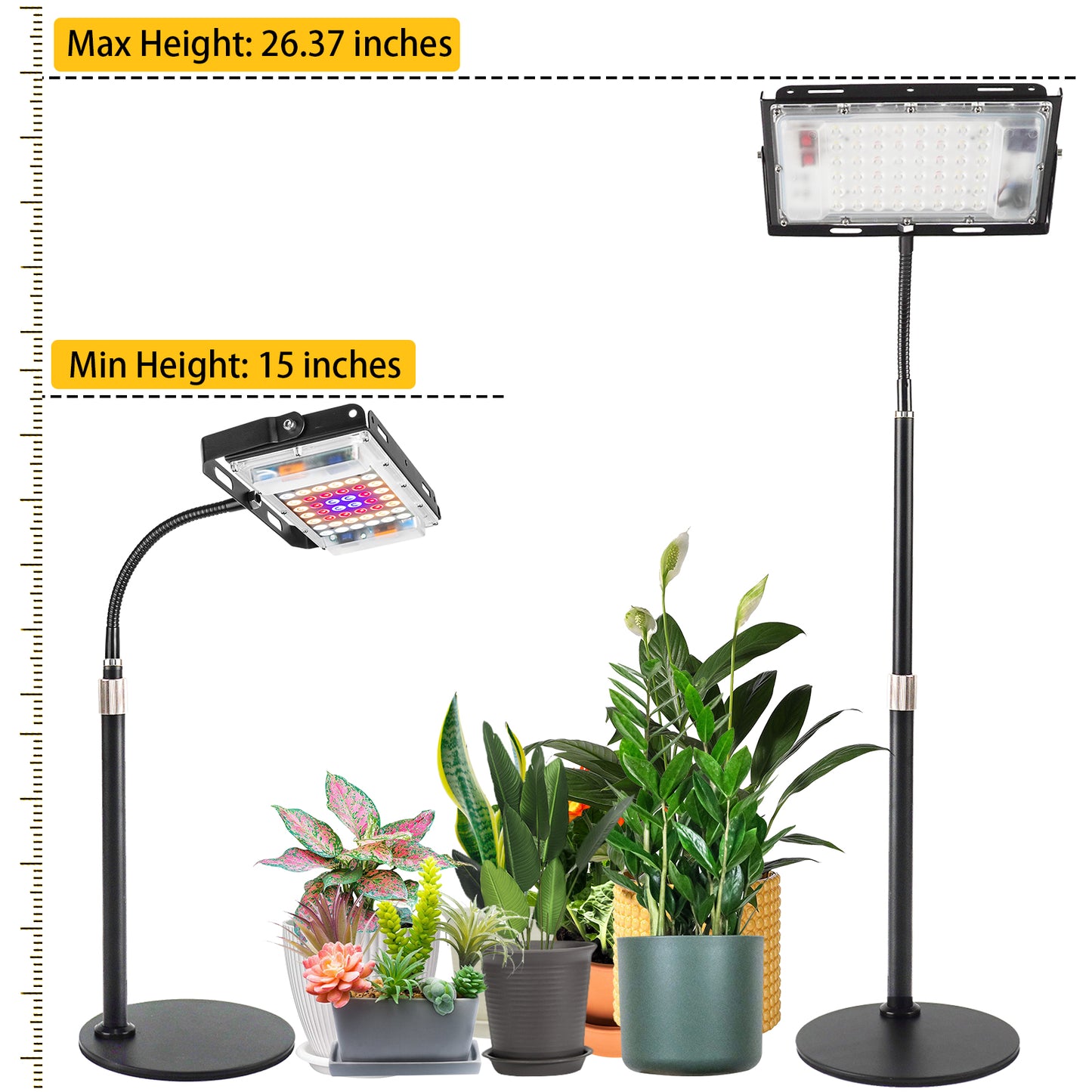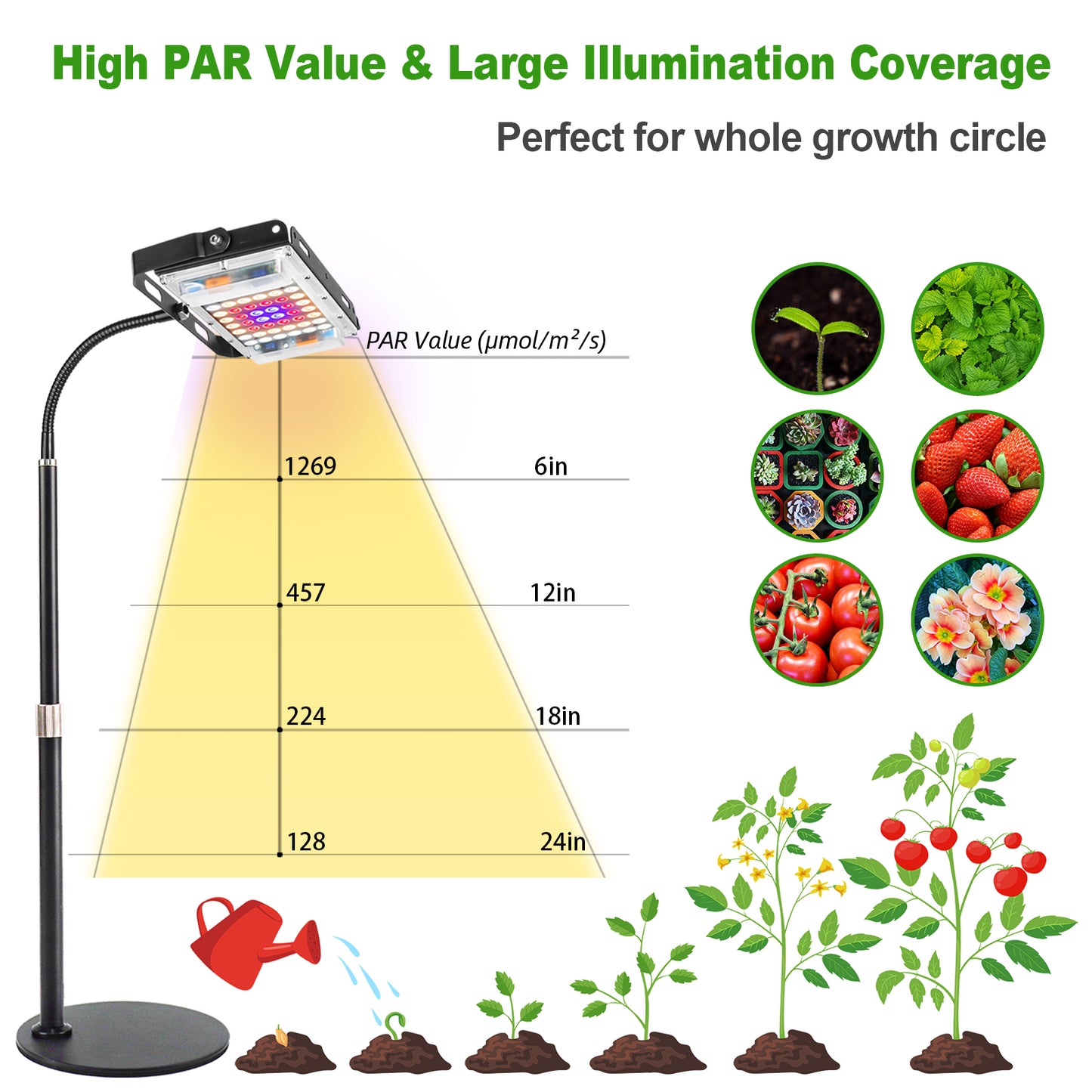 Product Features
Full Spectrum

This grow light can offer full spectrum from 380 up to 800nm and plant can absorb all lights it needs. Similar to sunlight, more highly uniform light for plants.

High light transmittance, beneficial to plant growth and light utilization cover.

Stable Metal Circular Base

The thickened metal circular base is stable and durable.

The bottom is equipped with a sponge pad to prevent slip and protect the tabletop.

The base is 5.9 inches in diameter and 4mm thickness, saving desktop space.

Adjustable Telescopic Rod

Feel free to adjust the height for your plants. The metal telescopic rod can be easily extended from 9.5-15.4 inches.

It can be stabilized at any height, offers sufficient lighting for plants at different growth stages.
Multiple Use
Compact Design for Any Tabletops

This plant light is the perfect solution for your desktop garden. Fit for the darkroom, living room, office, balconies, and so on. Does not harm the desktop, and won't tip over.

Ideal for Plants Shelf

This Grow lamp has a large lighting area, is suitable for potted plants on the shelf. Just place it on the shelf, let your plants enjoy the light.

Sunlight in Dark Corners

This grow lamp is suitable for dark corners or dark days to offer plants additional sunlight. You can grow any plants all year round.
Easy to Install
STEP 1:

Install the telescopic rod to the base.

STEP 2:

Screw the gooseneck to the telescopic rod.

STEP 3:

Fix the lamp to the gooseneck with a nut.

STEP 4:

Adjust the telescopic rod, plug in and turn the switch on, Done!
Specification:
Input Voltage Range: 110V to 130V AC
Frequency Range: 50Hz to 60Hz
Input Power: 30W
Beam Angle: 120°
Lumen: 2800 lm
PPFD/1 Feet: 457μmol/m²/s
Color Temperature: 4000K-6000K
Lifespan: 50000H