FoxGarden
Regular price
$29.99 USD
Sale price
$18.89 USD
Unit price
per
Sale
Sold out
This grow light is carefully designed like a halo for your plants to help them grow better and faster. It is not only a plant light, but also a stylish decoration for any home space, The warm natural light makes it very comfortable to see and to place in your home, it perfectly fits in with your home decor.
Upgrade Design

Our grow lamp features a sturdy metal base with non-slip pads, ensuring stability and ease of use. Its compact design makes it ideal for use on office desks, tabletops, and plant shelves, without taking up valuable space. This versatile desk plant lamp is perfect for various indoor plants, including succulents, herbs, orchids, and tomatoes.
Full Spectrum

Equipped with 72 high-efficiency diode LEDs, our plant grow light emit full-spectrum light that covers all the wavelengths from 380nm-780nm, just like natural sunlight. This ensures the plant's happy growth, accelerates seed starting and photosynthesis, and improves flowering. With higher PAR/LUMEN output lighting, our plant light provides perfect plant lighting.
Timer Function

Our grow light comes with an auto on/off timer with three timing cycle modes (4H/8H/12H) that allow it to turn on and off at the same time every day, according to your settings. This makes it easy to take care of your plants without manual operation, even when you are at work or on vacation.
4 Dimmable Settings

With four adjustable brightness modes (25%-50%-75%-100%), our grow light enables you to customize the lighting according to your plant's specific needs, providing them with appropriate illumination.
Easy to Use

The halo grow light is simple to use, and with an adjustable telescopic rod, you can easily adjust its height from 9.8" to 30.6" to provide optimal lighting for your plants.
View full details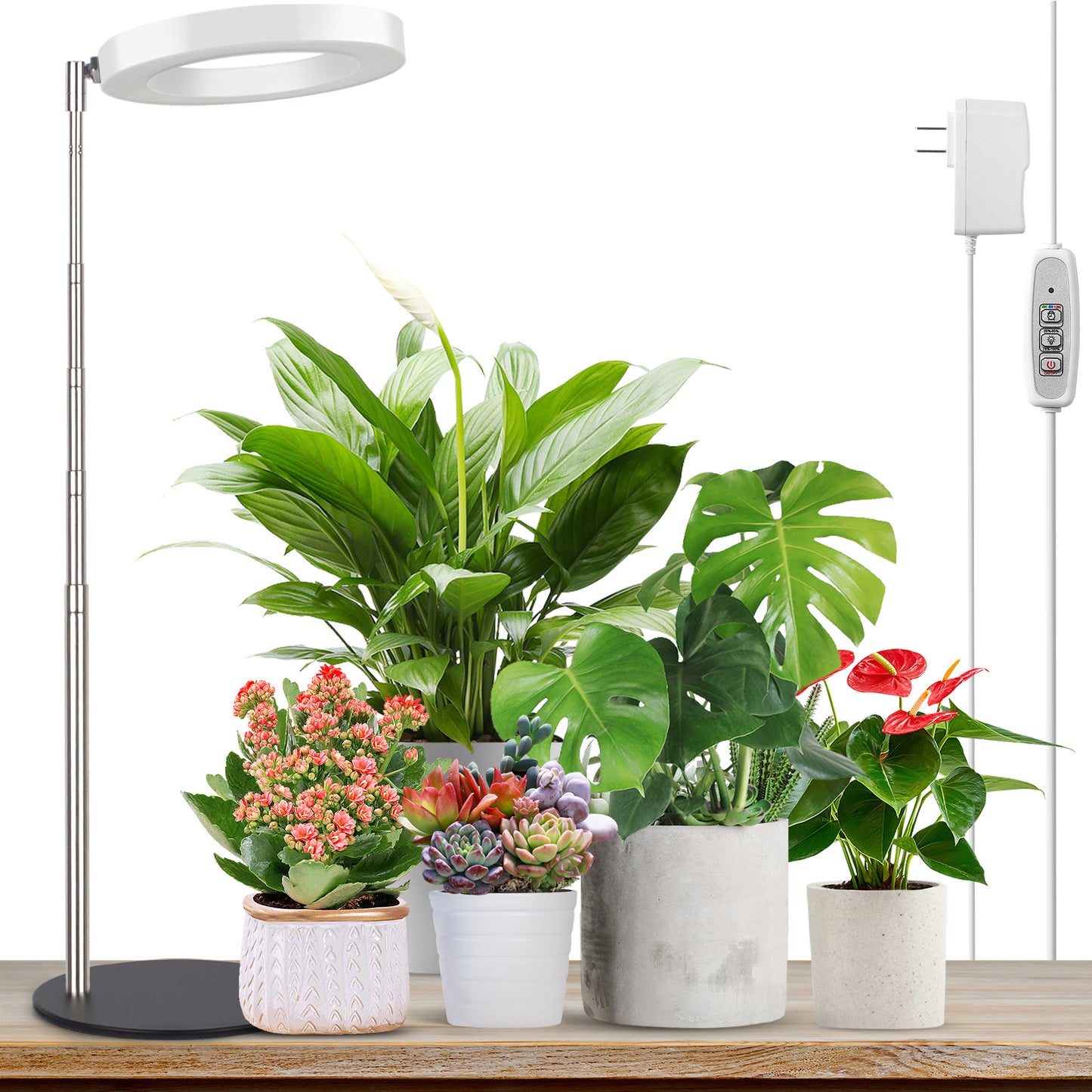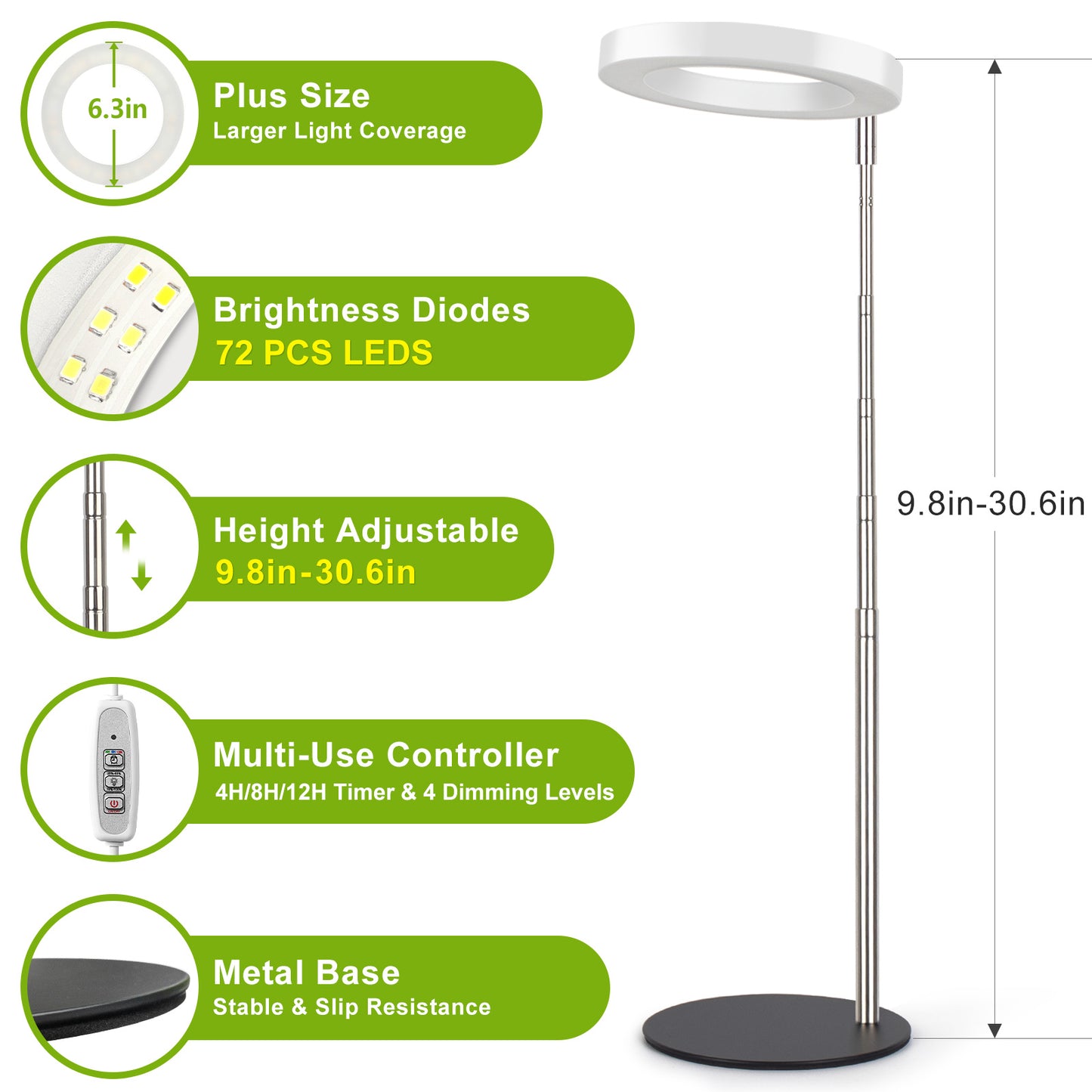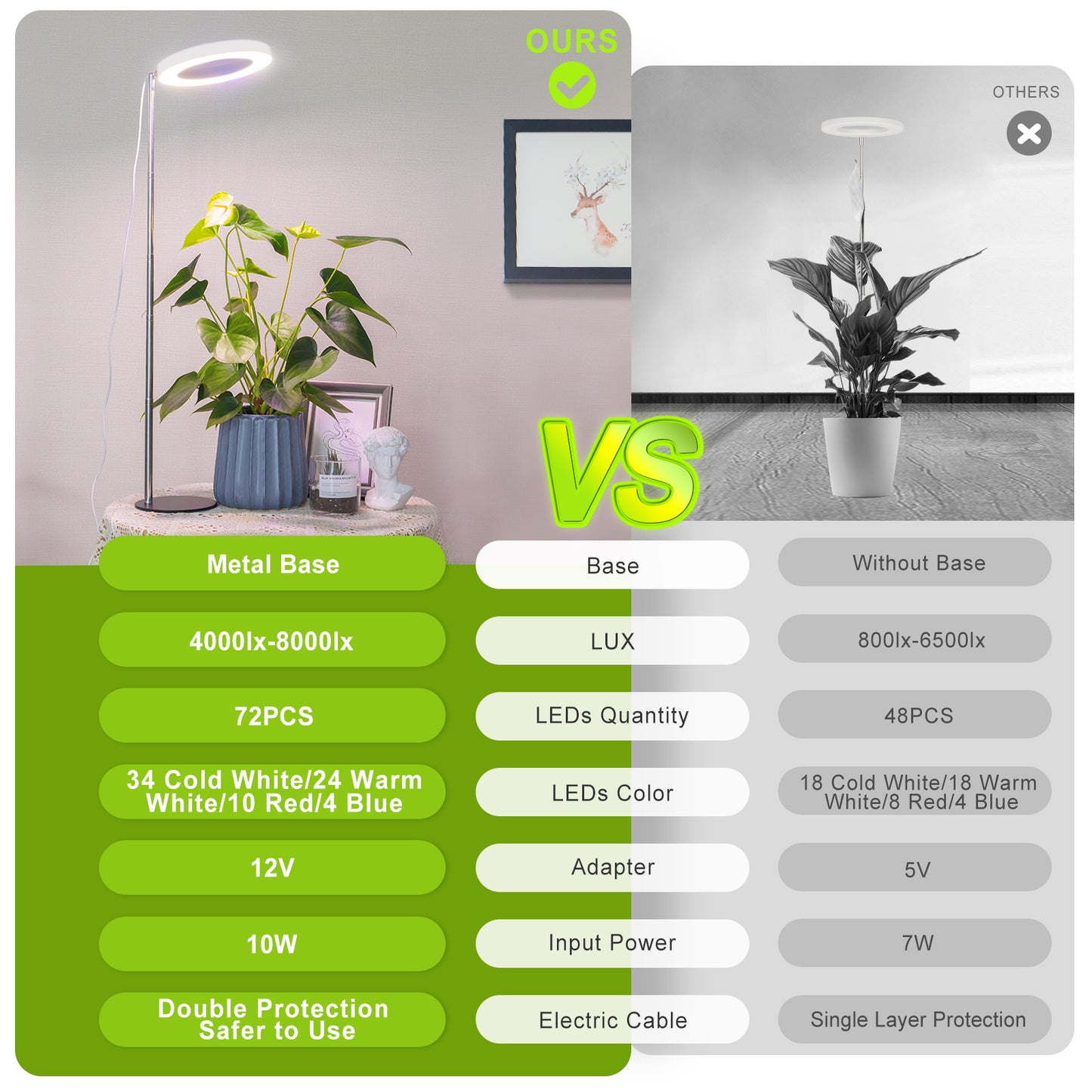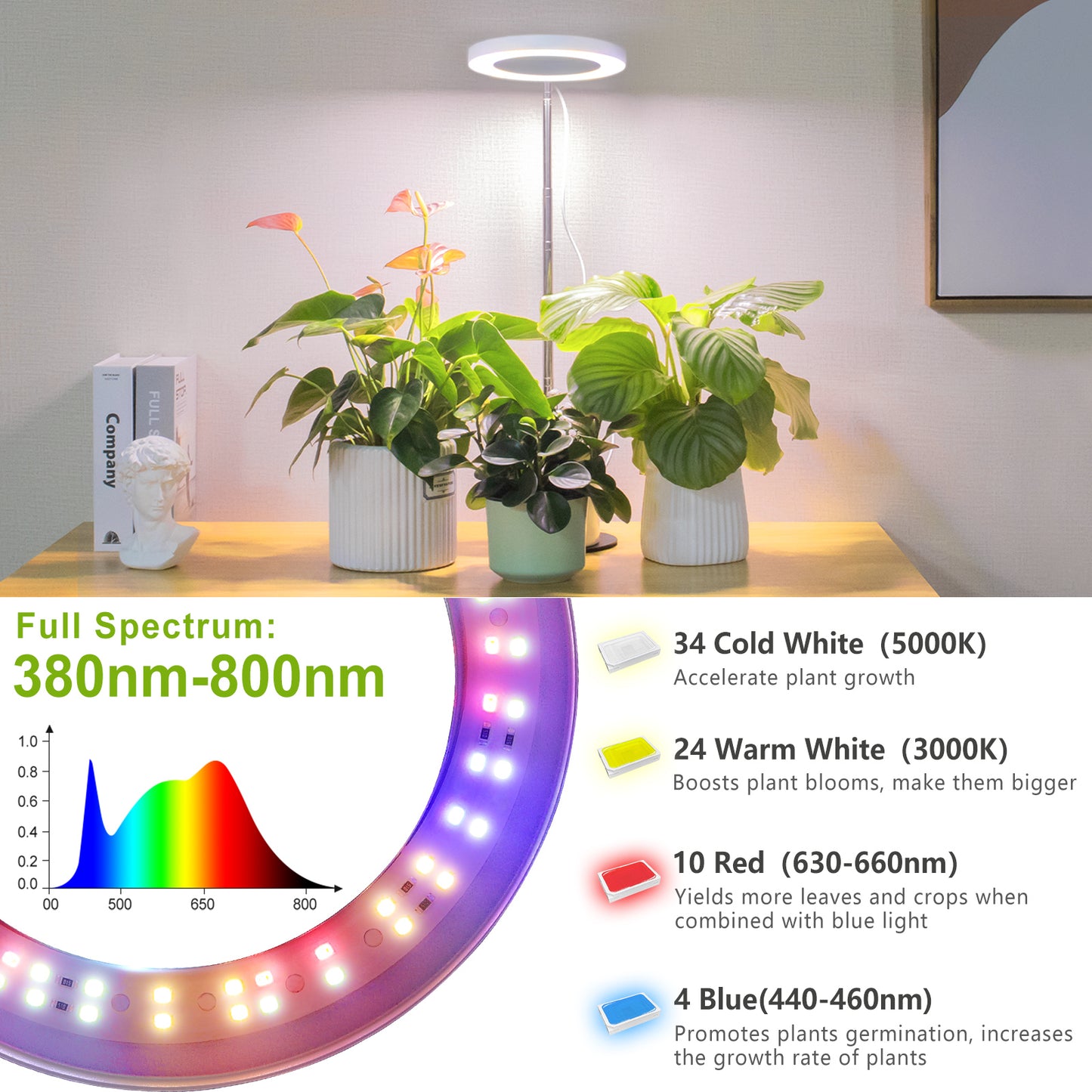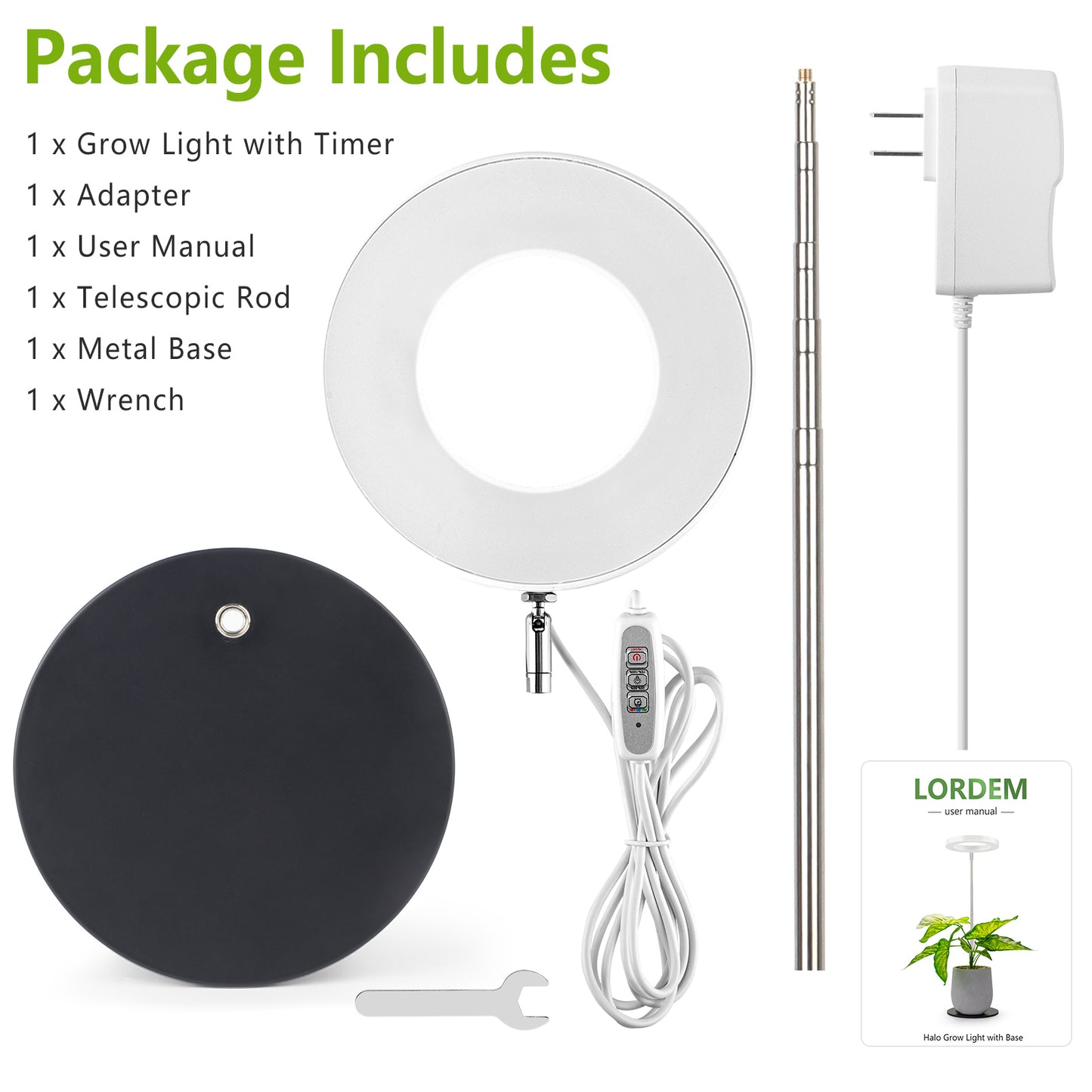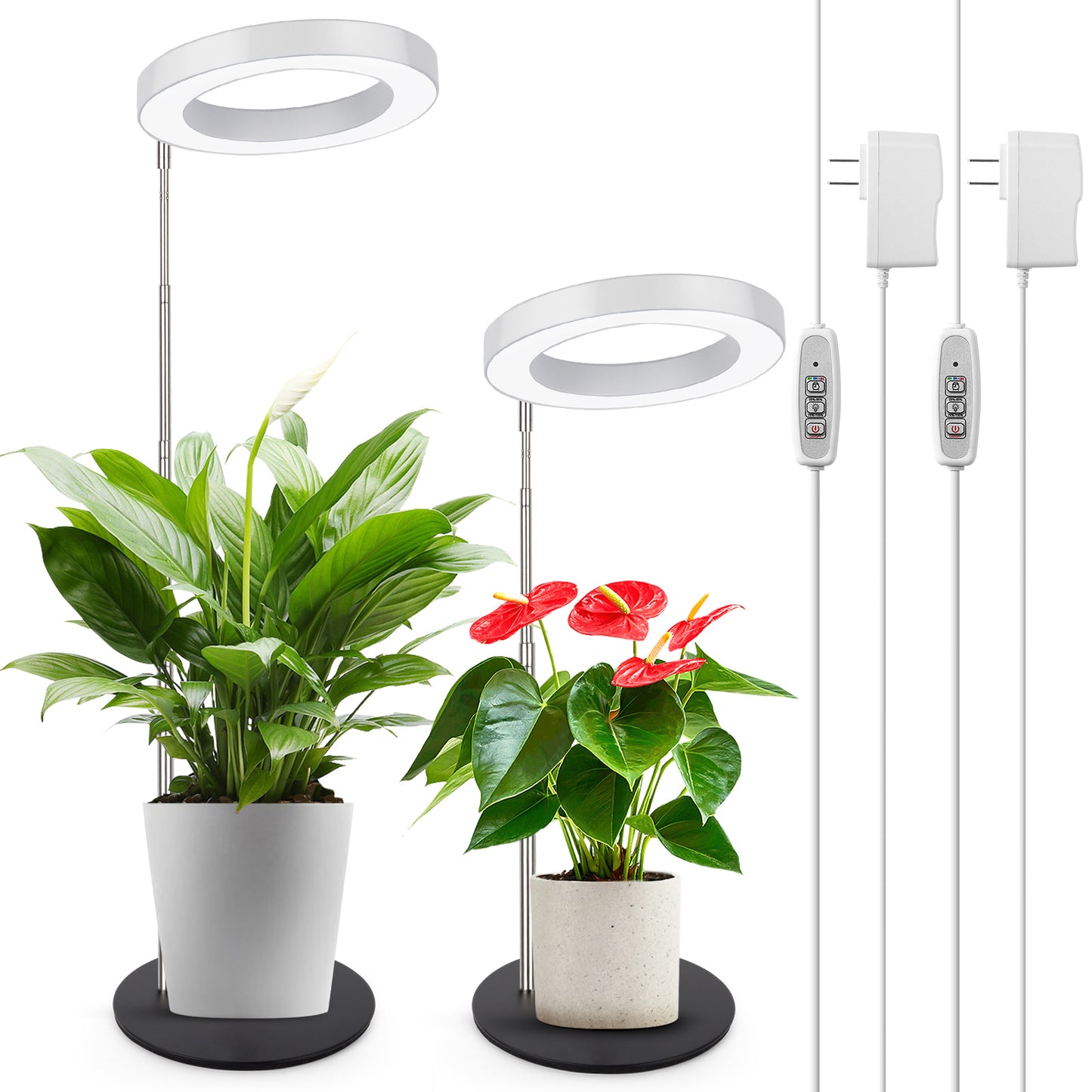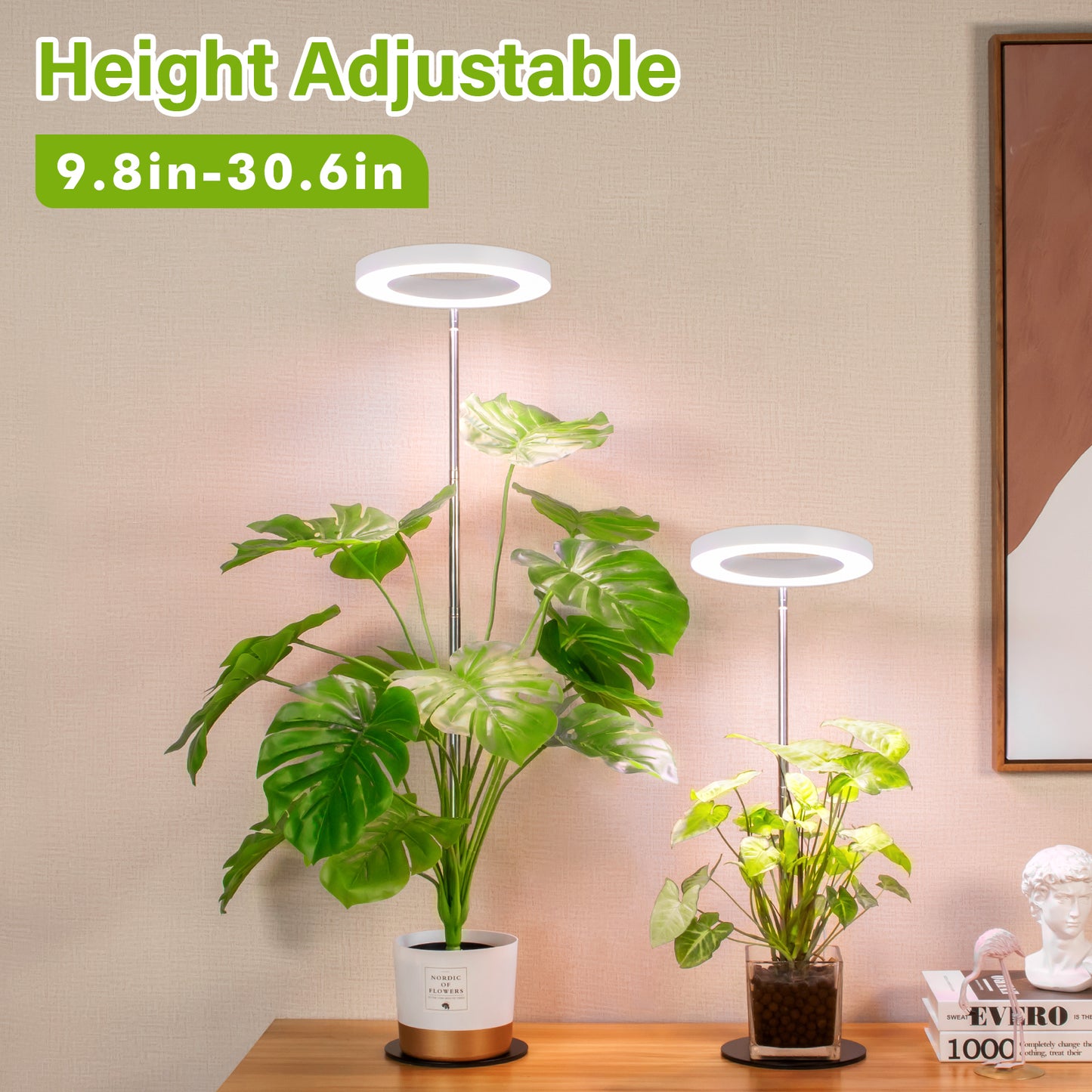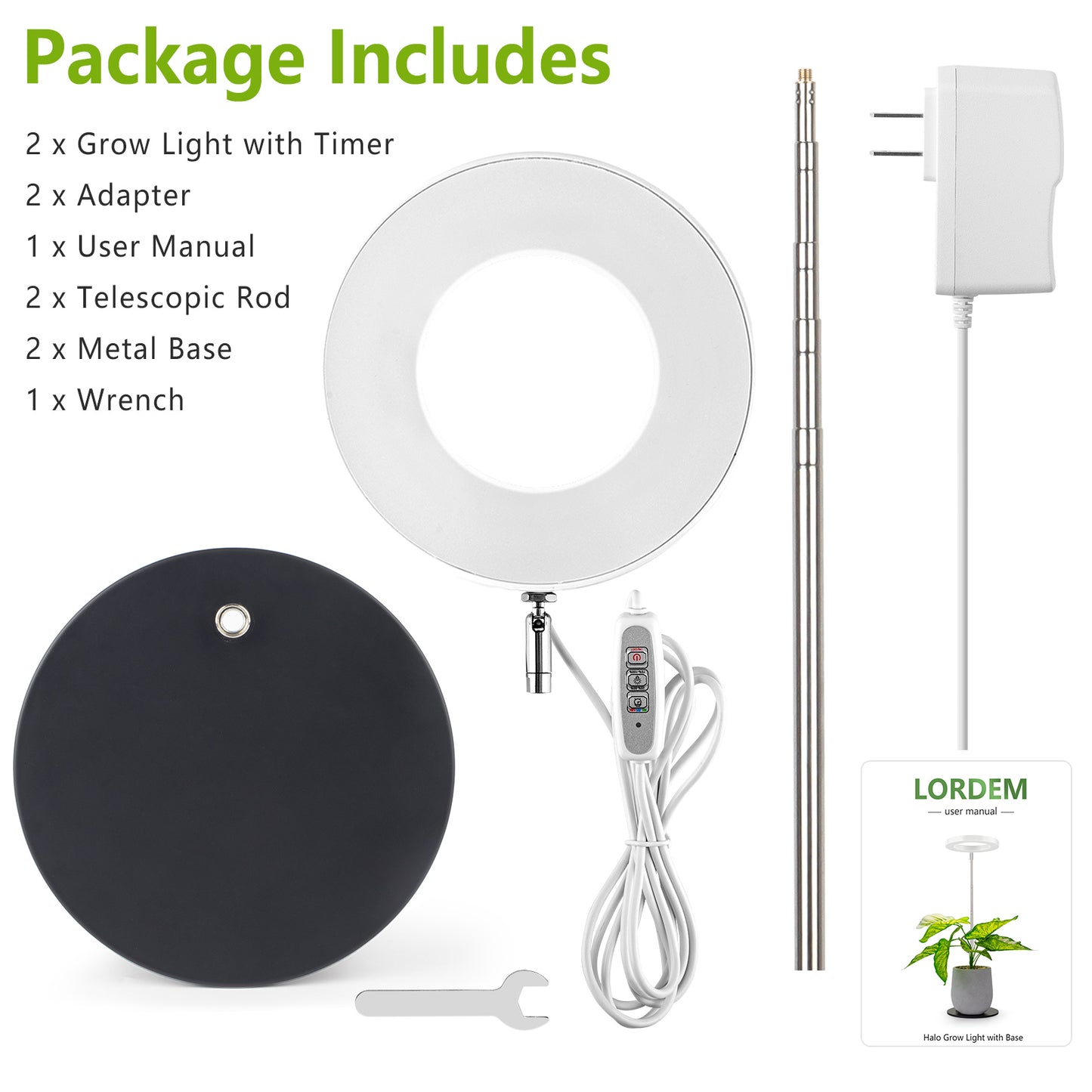 Product Features
Full Spctrum Grow Light

Our full-spectrum plant light uses full-spectrum technology to provide plants with all the necessary light spectra, enabling them to receive sufficient light and nutrients in indoor environments. Our full-spectrum grow light is an ideal choice if you enjoy indoor gardening.

3 Timing Settings

With the multi-use controller, our halo grow light can be set for 4H/8H/12H timing. Allows you to provide light to plants on a daily schedule without manual operation.

Plant Lamp with 4 Brightness Settings

The halo plant light is designed to help you grow your indoor plants happily. It also has 4 dimming modes, you can choose the perfect light intensity for your different plants. From low to high, each mode corresponds to a specific brightness range(25%-50%-75%-100%) to meet the plant's growing needs.

Height Adjustable 9.8"-30.6"

The telescopic rod can be adjusted between 25" to 78", making it very convenient for you to find the perfect height for your plants. You can easily pull the rod up to provide better coverage for your plants.

Stable Metal Base

Our plant light is the perfect addition to your desk or workspace plants! With its sturdy base, you can rest assured that your plants will be safe and secure while enjoying optimal growth under its bright and efficient light. Whether you're a seasoned plant enthusiast or just starting out, our plant light is the perfect tool to help your greenery thrive.

Large Coverage Plant Light

With the 6.3" diameter light panel and 72 pcs LEDs. Our plant light features a broad illumination area that can satisfy the light requirements of most plants. With more extensive coverage, it ensures that your plants receive ample light for optimal growth and development.